I am sure many among you who are much obsessed with the crochet art crafts and keep surfing the internet in this regard would certainly have heard of the Carole Carter. We repeatedly see many heart touching crocheted created art crafts made by here where she usually presents some of the unconventional knitted crafts. Like mostly they don't carry those typical projects like sweaters and caps etc. So she is known for her creativity and really different projects the selection of which really makes her distinguished. Did you ever think of making a whole wide blanket out of the crochet? Sounds a bit crazy right?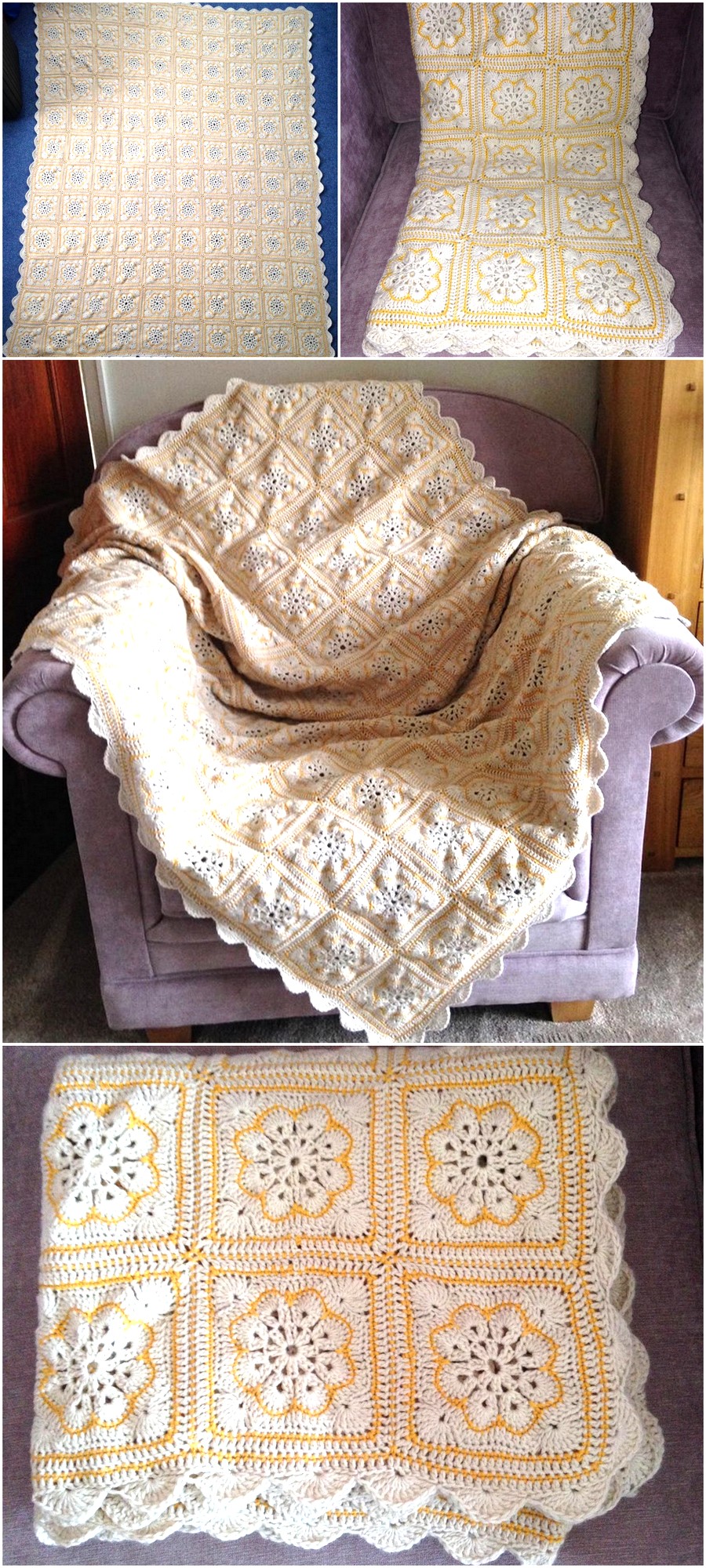 I am sure many among you wouldn't have thought of making the blankets with the crochet, but this is the thing that makes Carole a distinguished figure because she is daring and gutsy enough to take initiative for such mega crochet projects.

Although this sort of knitting projects really need a lot of time consumption and also the supplies as well, so indirectly it involves fatigue and finances as well, but infact this is the real persuasion of depth of your fondness like you cannot always go for those typical crochet projects that are being made since we were pretty young.

If we have a closer look on this blanket, this has got a couple of basic thread shades, the flowers crocheted on the blanket have got the holes that would let the air pass through them. So one thing is pretty clear that this is not that warm blanket that would be used in winter but this is something else.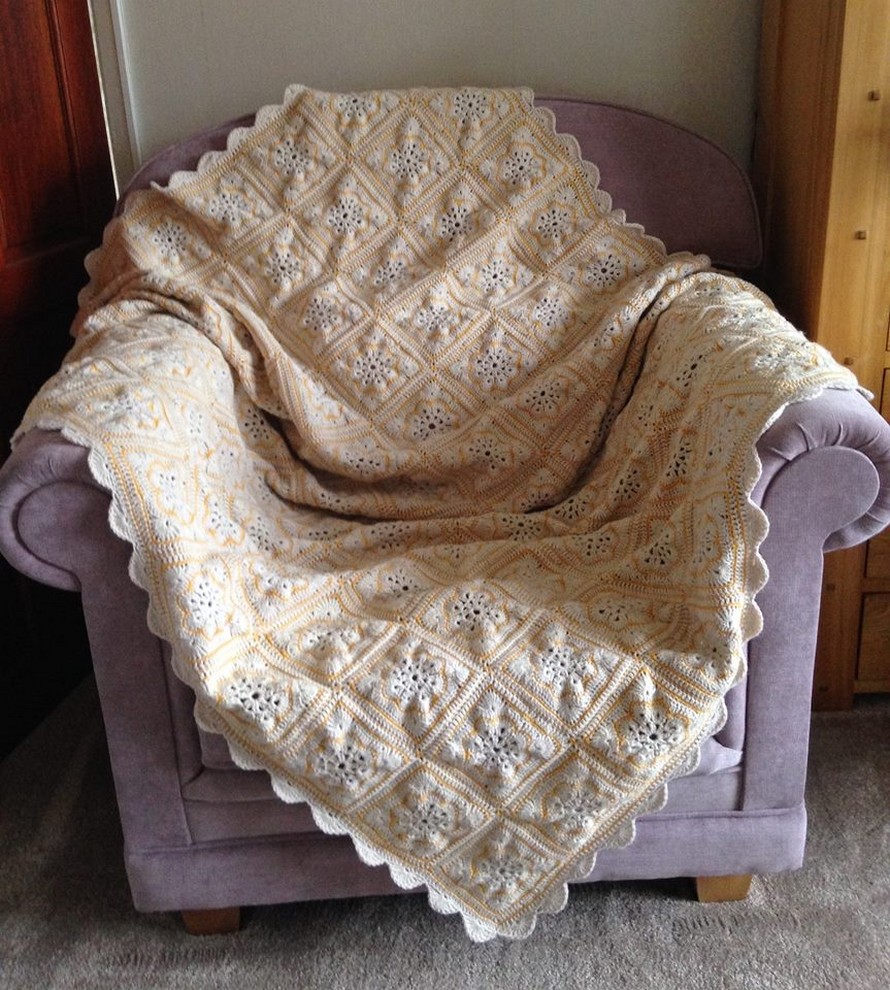 You can place it on the couch as a wrapper or mere cover, or use in some mildly cold seasons this would just be perfect. The colors are again pretty soothing for the eyes.

Created & Shared by: Carole Carter‎