Charming Amigurumi Free Crochet Patterns
Hello you all beautiful ladies, are you all awake? Well, it doesn't matter even if you aren't at all because you can always check this all out later on some other part of the day too. But those who are already there, do tell me how many of your are familiar with a famous Japanese art called Amigurumi? Come on this is so famous and I have especially planned this writing for those who really want to do something with their ordinary steel crochet hooks. Yes, this something different is right here, I have brought you these charming Amigurumi free crochet patterns with detailed demonstration. I hope you all enjoy them and try them.
Crochet Horse Pattern
Tell me, what do you say about this cute crocheted horse? Isn't it cute and adorable? Yes man come on, it is worth giving a try. But let me tell you one thing very clearly that this is not that routine crochet work that you just start doing when you wake up any morning and pick up your yarn and crochet hooks just like that, this is something different so better see this whole tutorial first and then start working on it.
Sea Life Yellow Tang Pattern
Did you ever see some yellow fish? Atleast I haven't ever seen this mate in this charming color, but guess what, this is the blessing of the crochet to give any color to any creature that you like the most. I mean you can make it with the purple thread or maybe the green one, whichever you like the most. But again this knitted project isn't at all that simple like all other crochet projects. For this you need certain supplies other that the yarn and the crochet hooks, so here is given the entire detail so just have a look at it.
Crocheted Seahorse Mug
What? Is it a crochet seashore mug? Did I hear it right? Yes dude, stop making faces and come to the real business like this is a very attractive and pretty seashore crochet mug cover that has got a very beautiful caricature on the place of the handle and the color scheme is also very awesome. Do you really want to make it? Then this is not a big deal at all. Well, this could have been one if this detailed tutorial wasn't just there but we have had the idea that this is going to be messy if you try it at your own.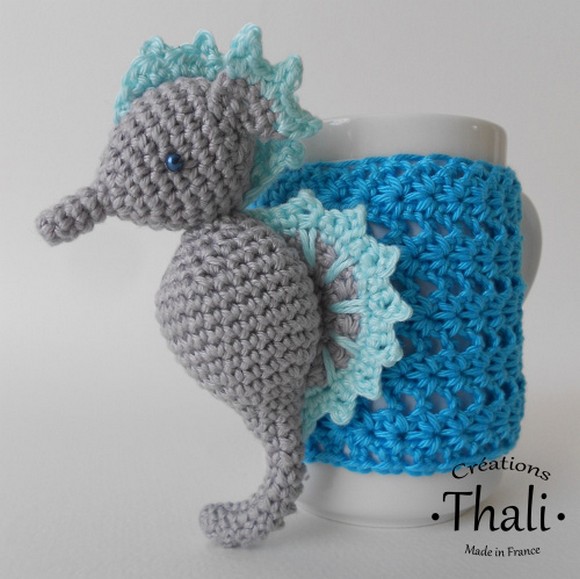 Crocheted Pikachu
Awwww I really like this Pikachu man, but not for me, actually I like it for my kids as they are literally in love with such stuffed toys. Every weekend I fetch them a couple of stuffed toys and with the same routine they keep tearing them apart ousting its filling. But this is not a problem anymore as now a days most of them are being prepared by us at our own so no big deal at all. So are you going to try this out for your kids? Then have a look on the tutorial.
Amigurumi Pikachu for Crochet
This is another Pikachu that is crocheted. This is actually an amigurumi Pikachu that is very well knitted with some different sort of yarn obviously as this was meant to be different from the routine stuff. Now pay some close attention to the color scheme that we have opted for this specific project, isn't that simply cute for the kids? Because there are some certain thread shades that are especially associated with the kids. Plus the eye buttons are also picked up very cautiously. So again this would be better to first have a look on the supply list and then make up your mind.
Crochet Banana Cats
Hang on, let me please rub my eyes for once atleast, I mean is this for real? My goodness you damn crafters.. you are just so smart souls I mean just look at the idea and the concept behind this specific project. This is just like a perfect banana cat, isn't it so cute? Yes it is infact. But trust me making it isn't that simple again. All those certain supplies that are needed to make this one are chalked out here in the detailed article and that is just pasted right here for you.
Amigurumi Polita Crochet
This Amigurumi polita crochet is again meant for your kids who are really in love with the stuffed toys. So I think this year plan something crazy, and plan something different. There simply cannot be a better birthday present than this if you make it right with your own hand. This would just make your kids more than happy. Because it is going to carry mum's love that is priceless and precious. Don't worry about the plan, we have already sorted it out right here just for you. Now stop making excuses and go ahead with the flow.
Popplio Plushie Crochet Pattern
This cutie pie popplio plushie crochet pattern is so cute. This actually reminds me of my last pet that was of the pedigree and Russian origin. But this time the color is totally different because mine was the white one, but this one is also cute as guys are always okay rather happier with the blue shade. But the red nose tip is a bit sarcastic but this is really what it is meant to be. Want to give it a try? Don't get scared of the difficult crochet patterns, they are just fun if tried after this tutorial.
Crochet lion amigurumi Pattern
Don't expect any roars and sounds out of this little cure lion as this is just the crocheted one, yet it is far better than various market oriented decorative items and the stuffed toys that we buy for the kids against hundreds of bucks. And on the other hand this crocheted lion would remind you of your macho skill that you have got within you, the crochet skill. But this is not that regular stuff at all, go and check this tutorial out. This would help you throughout the project that how exactly it works and would make the job easier.
Mermaid Free Pattern
This mermaid character is so famous and all the kids seem to be in love with it. Even I have gone to the beach so many times with an aspiration to see it someday but unfortunately these fictional characters never happen to appear in real lives. But with the crochet, we have tried it this time straight away with simple crochet thread, crochet hooks, some additional supplies and a certain filling that is of a certain type and not at all harmful for the kids. Rest of the details is going to be discussed in the tutorial below the project.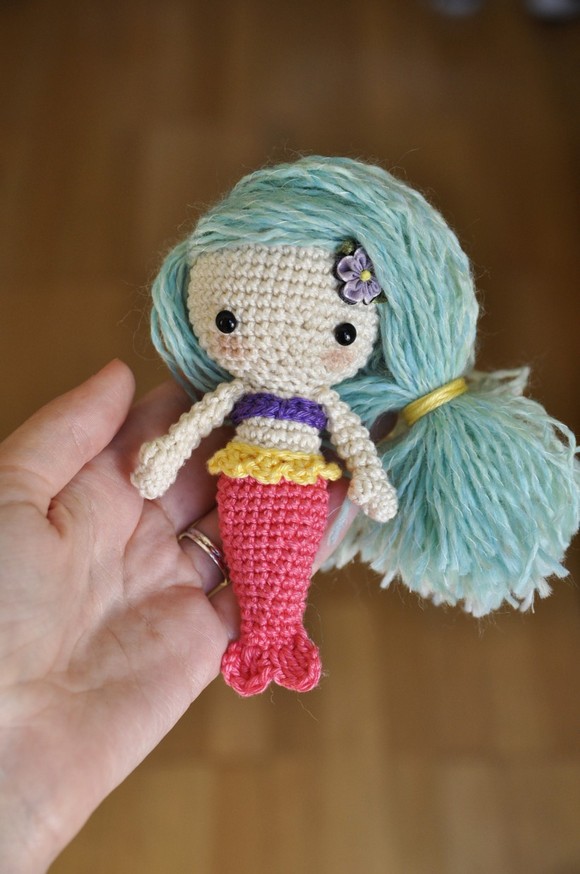 Free pattern legged bunny
Bugs bunny eating honey waste of money, just remembering the good childhood days when these toys were meant to be our biggest assets and there wasn't any materialistic race to become richer and more influential. Okay now come back to the present and think about this free pattern of legged bunny that we are presenting here just for free. And this is not a mere inspiration but it has got a detailed elaboration where each and every step of the process is going to be demonstrated in very detailed manner, so better have a look inside the writing and grab something really useful out of it.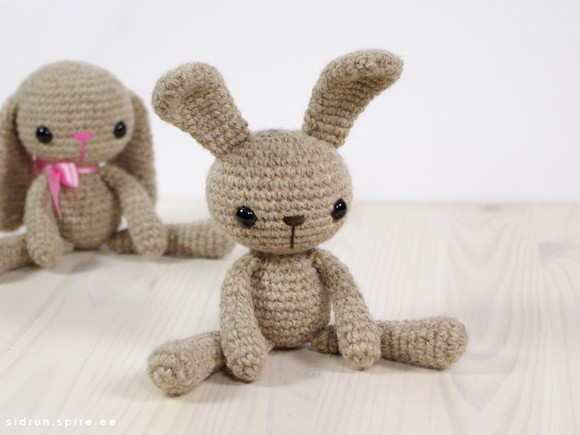 Crochet FELIX THE FROG
This is a very strange frog like really. I mean it has spread its arms as if it is asking for a tight hug but pardon me I am not in mood at all. But you seem very desperate to be through all the details like the stitch pattern, the supplies details etc etc so just don't worry, we have already gathered the source right here from where you are going to grasp each and every detailed involved in this particular project, so hope to see you with your pet crocheted frog in the near future right?