Awesome Handmade Crocheted Bag Patterns
Girls who are style-conscious pay special attention to the bags because they believe that they make a girl look stylish when the bag is on their shoulder. Females love to buy the bags of different colors, so that they can use the matching bag of their dress color. You can make bags which are carried in the hand and can also crochet the bag which is to be carried on the shoulder. The bag made with the single-colored yarn looks sober and for the funky look, a crocheted bag can be made using different colors of yarn.
It is a good idea for a handmade crocheted bag for the kids, which they can use to carry the items when they need to go outside, the flowers and beetle is looking awesome. The combination is looking childish and the color combination can be changed according to the demand for which you can see the bag pattern in the link.
Here is the bag pattern link for the sunburst granny crocheted bag that is looking sober; the wooden handles are used for fulfilling the handling requirement. The base is white due to which it is giving the sober look and the colors used in the center are adding grace to it.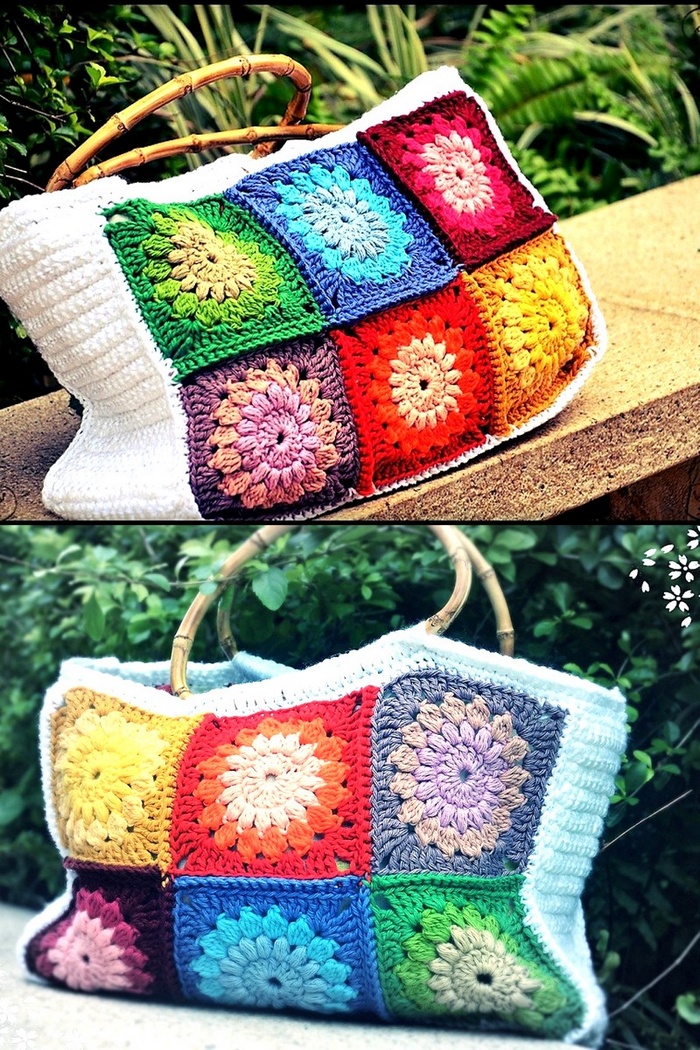 A great idea for the crocheted bag is an Island breeze bag, which is of blue color that looks nice. The pattern link will assist in creating the bag which is simple because just one yarn color is required for creating the bag.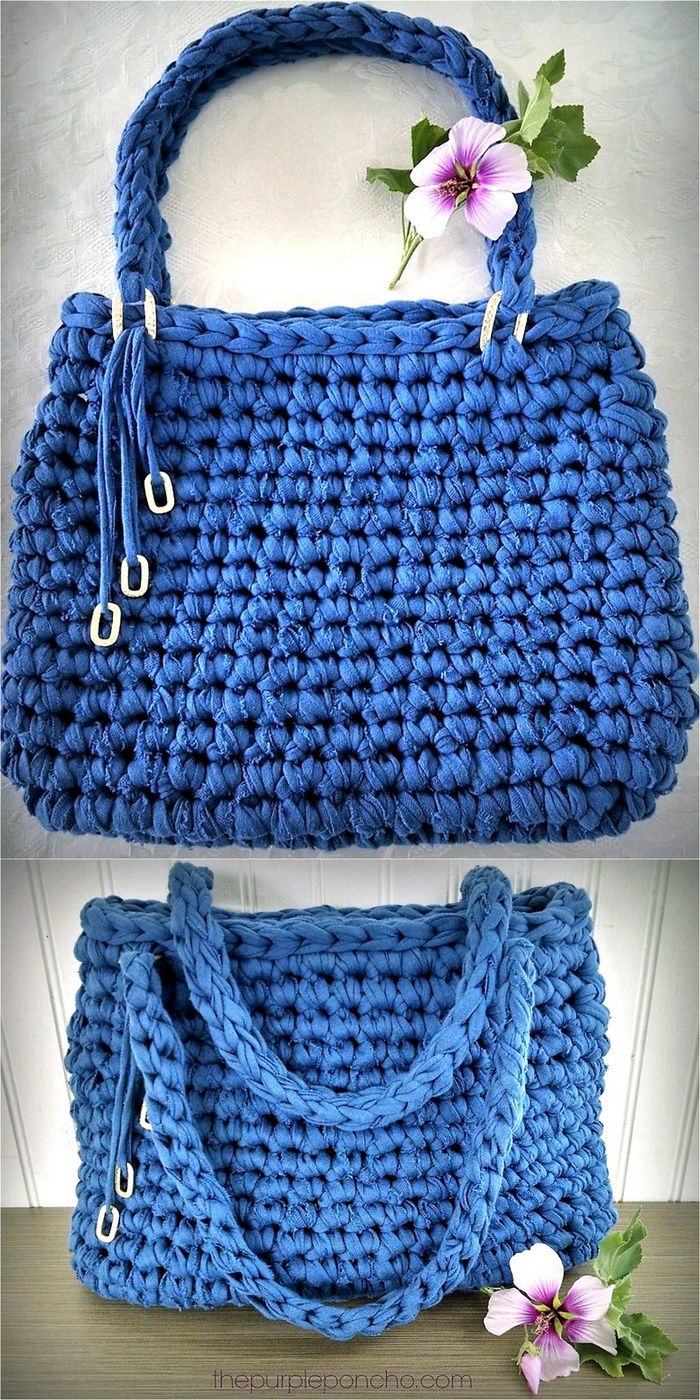 Grannys messenger bag is created using the light pink base, the little bit of other colors used in the crocheting bag is looking amazing because it is giving the messenger bag a unique look for which you can see the bag pattern here.