Crocheted Bathroom Ladybug
Oh my goodness, I am really driven away with the idea that our smart crochet crafters have really presented here like we were really striving hard to throw away the bugs and insects out of the bathroom, but our fellow crafters have given a new look and dimension to those cute looking yet gross ladybugs and they have crocheted this pattern. Of my great GOD, I mean really? For heaven's sake I just cannot resist the idea behind it. Well this is something that I usually call the craft mentors and the idea monsters who just crop up the things just out of their imagination and innovation.
Well, bugs could be the source of irritation and a thorough gross feeling but please let me assure you, the cute crocheted ladybug that we have brought you right here is so gorgeous that all my fellow crochet loving ladies are going to adore and applaud.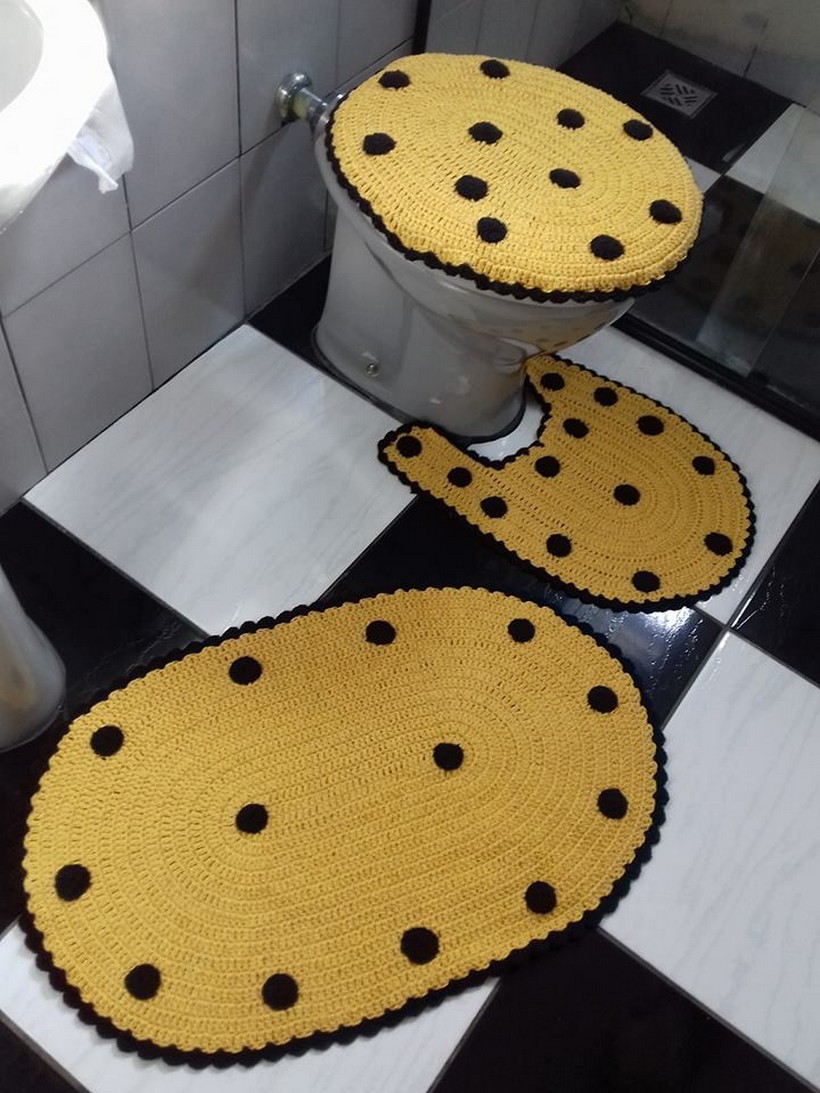 In some of the earlier crochet projects we have presented a number of knitted ideas and plans where we showed the whole comprehensive crocheted plans that would just add much value and impact to your bathroom. This one could be counted as the continuation of that series right here.

Have you seen that yellow ladybug having black dots imprinted on its skin? well, pardon me for sounding so naïve rather rubbish. Who on earth would say that I haven't seen this disastrous bug. But just imagine having a knitted set inside your bathroom imprinted with the same pattern carried by that very ladybug.

Here is the whole comprehensive plan carrying all planned accessories which comprise of a commode top or cover, a foot mat right in the front of the seat cropped up in accordance with the design and a separate dust mat that is meant to be placed on the main entrance.

Purchase Inquiry / Created & Shared by: Artesanato Sil