Crocheted Cell Phone / Mini Wallet Pouch
We are living in the age of advancement and technology and almost all of us carry the cell phones. And it isn't just that but in some case cases we observe that people literally come on the verge of dying without their cellular devices that is why there are various colorful pouches in the market made with numerous materials that cost pretty much high is some cases, especially the ones made with the pure leather and stuff. But if you are a crochet crafter and have got pretty good hands in it, I would recommend you to try this crocheted cell phone mini wallet pouch.
You know what, the best feature of this crocheted mini cell phone pouch cum wallet is the additional space that it provides as a mini wallet. So if you crochet this one you will not be in a need of carrying an additional wallet.

We see that it is made out of the best available thread shade that is very easily available in the market like it is jet black shade and you can easily pick it up from the market down town. So this would be an additional incentive to minimize the effort to put in the creation of this pouch cum wallet.

One thing is simply reclaimed in this crochet creation and that is the main button that is metallic one and normally used in ladies hand bags and clutches. So you can pluck one out from an old disposed bag or maybe buy from the market too very easily.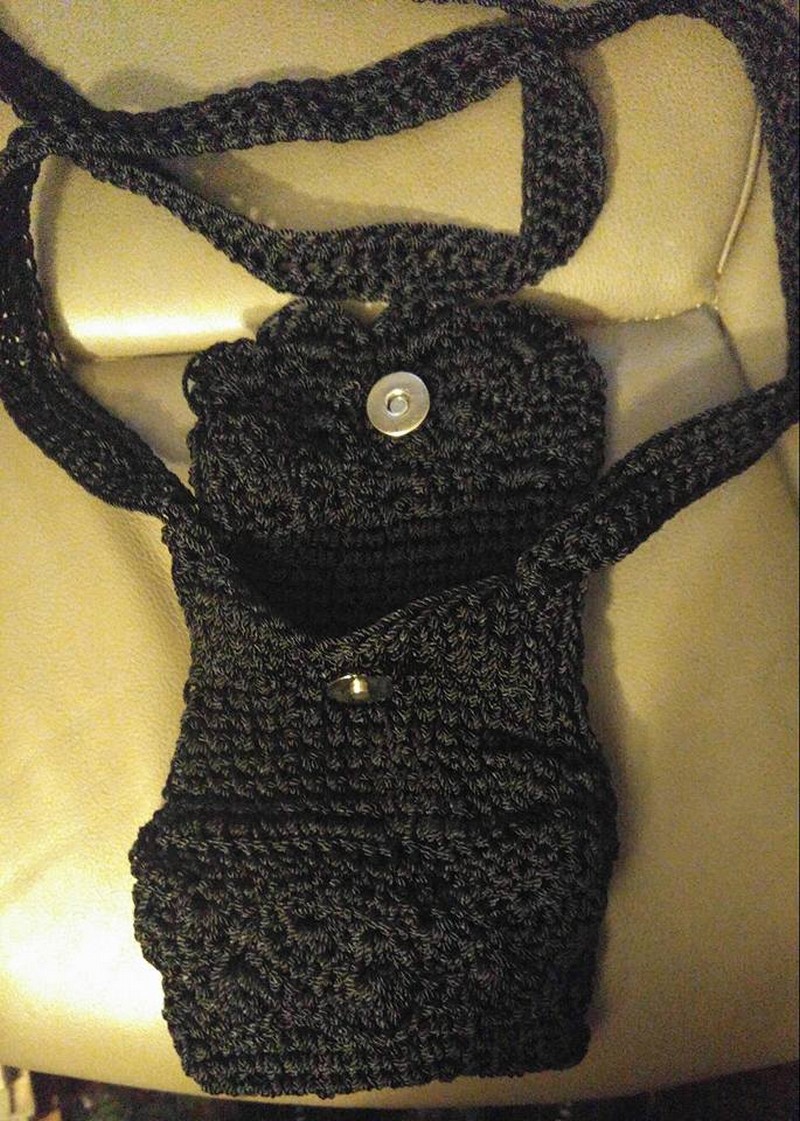 It has basically got two comprehensive portions that are apparently sufficient for carrying your device along with some extra cash and some stuff. The round double stitch pattern is applied throughout, and the thread is also a bit thicker from the normal material.

Shared & Created by: Cindy Roy‎