Last month when I presented some of the best afghan crochet patterns of the rugs, I was asked to bring on some more. So that really shows that ladies have really got deep interest in the decoration and interior designing of their homes. Well, I am not a sexist, but let me take the freedom that I strongly believe that this is the specialty of the ladies to décor their homes otherwise we the men could just turn worst in this regard unless we are not proper professionals. So here I bring you another very smart inspiration of cute crochet rug.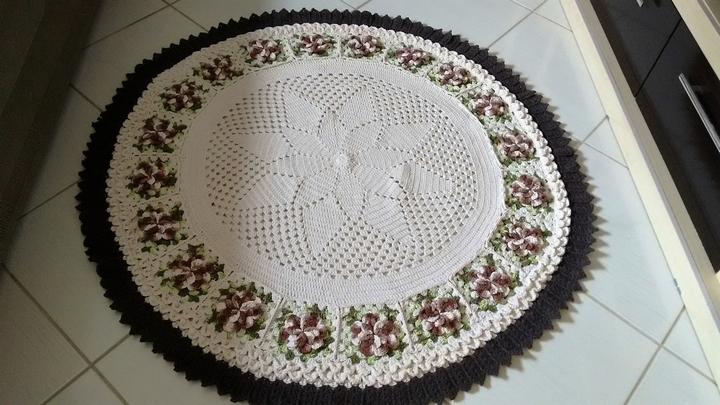 From the very color combination of this particular crochet project, you can easily judge that this is probably meant for your drawing room or some other best place that is meant for the guests. Because such splendid stuff is always purchase to kind of show off, you know? No tell me if I am wrong?

Being specific about the crochet project, if you have been through the earlier crocheted rug projects, I think this is just going to be pretty simple for you at all. Like this would be just like grabbing the basic supplies and just get started.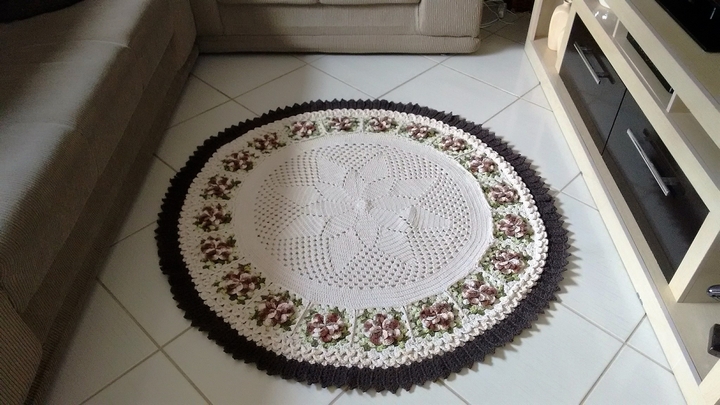 Apart from the technicalities, it has got some of the best thread shades. Like it has got some lighter shades, and also along with that there are some of the darker ones. Some artistic features are added with the crochet sticks, like the knitted flower right in the middle, and in the border probably the best shade is consumed that adds a lot to the prominence of this crocheted rug. Well, there could be a bit of debate on the size of the crocheted rug and you can plan according to your available space. Focus on the variation of the stitch patterns and enjoy the inspiration.

Created & Shared by: Patricia De Oliveira Kühl