Free Patterns for Crocheted Jewelry
So ladies, tell me how many of the knitting projects given on this website have you tried already? Some of the subscribers were telling us that they really enjoyed these crochet ideas, and this become even easier when you are provided with the complete details of the project. Like it is great when you are having each and every details of the project, you know about the thread, you know about the stitch pattern. Today I have got a very charming idea, that is about the crocheted jewelry. Like it? I knew it. This crocheted jewelry is just going to be something that you would fall in love with.
Awwww… I although like such huge ornaments but especially when they are made with some unusual materials. Just like this crocheted ring, this blooming rose is made with some of the best and attractive thread shades.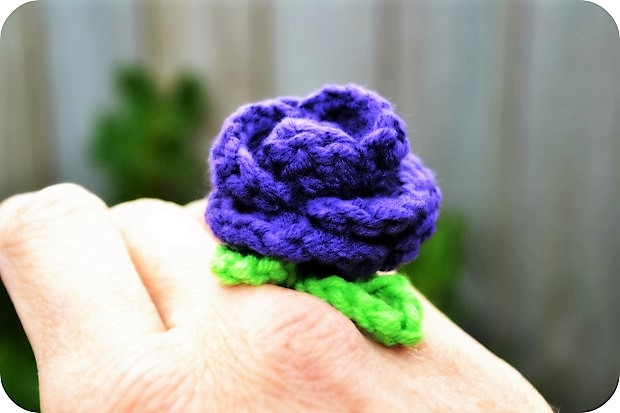 Sometimes you feel like you are just not at all in a mood to carry something heavier, you cannot tolerate any burden. You just want to keep away all the embellishments and jewelry items, even in that case this cute withered leaf crocheted with most attractive thread shades would be a great idea to carry.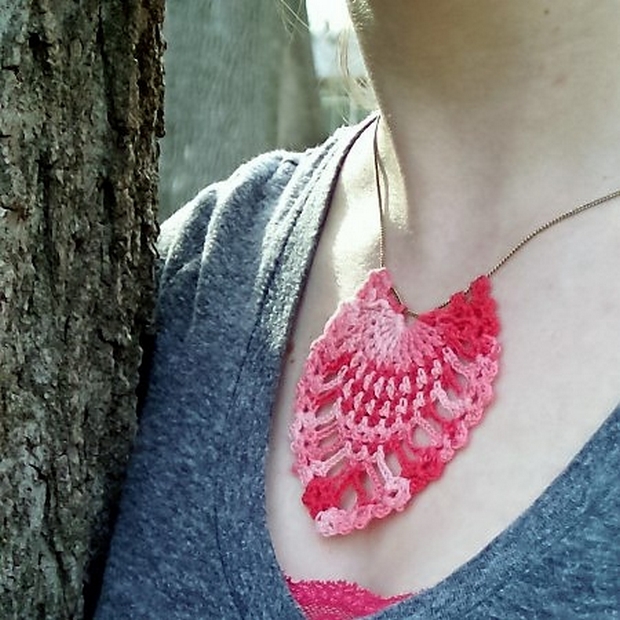 Bracelets and bands are known and regarded for many reasons. Like we have heard of the friendship bands, expensive bracelets, but the one we are going to knit today is completely different from all of them. This is a crocheted bracelet having buttons pinned on the front. Simple thread, crochet sticks and ofcourse your skill is needed.
And finally this frilly curvy light crocheted necklace is far better than those typically made ornaments. It is stylish, it is lighter, it would match your dress, and above all it is so cheap that you can make one for each of your dress.