Well, if you ask me personally that which knitting or crochet ideas really impress and inspire me then I would answer straight away that near me all of these ideas are too inspiring to ignore. But still we can distinguish some out of them by picking out some very gorgeous crochet inspirations and they could be characterized by their thread shade, stitch patterns or only by their style too. We have brought you right here some very inspiring crochet ideas and some of them also carry their detailed elaboration as well, so I guess this would be a very exciting article to go through.
Well, honestly speaking I am a little confused that how exactly I am going to present and introduce this adorable crochet creation that has got all seven colors of the rainbow and reflect life out of it. This multi colored knitted waist coat is going to really redefine your style and passion for looking good and different.
And here we have got a foot stool, like here you have got a real option to show that how much you really love and care for your feet too. While having pedicure subscribe to this crocheted cover of foot stool and feel the warmth of thread on your feet.
Being a bit specific about the color selection of the thread shades, the creator has opted for some of the dullest shades but according to the accessory on which they are employed, they are probably the most appropriate shades for sure.
We have talked about the famous Japanese A migurumi art a couple of times in this platform. This art is related to such art crafts, so this one is certainly inspired from that art and we haven't left you all alone after giving the main idea of inspiration, but we also bothered to give you the detailed tutorial as well.
Just look at this amazing piece of crocheted art, seems like all the fellow crafters are hell bent on making you astonished like this whole stuff isn't regular or common at all. Look at the knitted hair, the color combination, and don't worry we have also got the details about it as well.
Again come towards this sumptuous waist coat that is totally crocheted. Just look at the pattern and all the thread shades that all the distinguished crafters have employed in this certain project. It has got a very impressive style that could be carried on any dress you are wearing.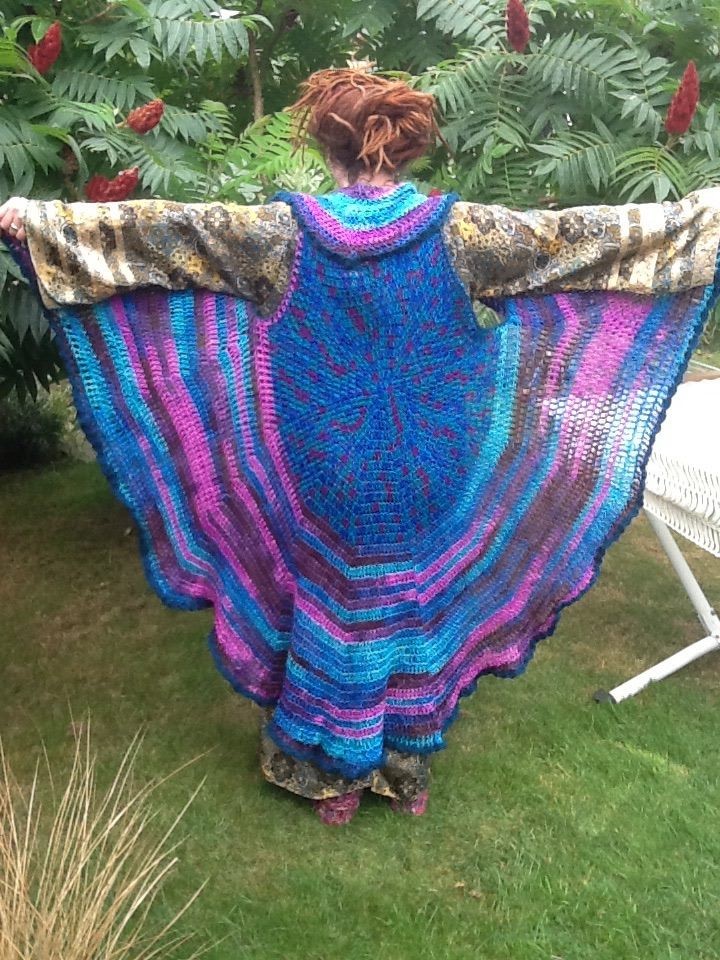 And now what about this multi colored scarf? Don't tell me you don't need it when winter is all there to shake you so hard with its entire intensity and cool breezes. Yes you have got to knit this one to take better care of yourself.
Just look at this one, seems like the lady is all happy and overjoyed on carrying this certain crocheted scarf. She seems like getting warm on wearing this stylish round scarf made mostly with the double round stitch pattern.
And this bunny cap is also cute I would say rather. Like just imagine you are carrying one out of this while wearing some blue jeans and some gorgeous tees, this cute cap is going to really escalate the whole outlook of yours and would also leave an impact on friends and foes as well.
And finally this crocheted cap seems to be especially designed for the kids seeing the cute caricatures on it that are probably just drawn to lure the younger kids. So from now to onwards they are not going to argue with and would wear this cute cap without stubbornness and would certainly stay safe from cold.