Adorable Crochet Scarf Designs
From last couple of days I know we are mainly distracting from those of the routine crochet projects and we are experimenting with some of the knitted things that are not usually well worked on. Just for instance let's talk about a crocheted scarf. Well, a scarf could certainly be one of the best crocheted commodity and this is the best art to make a traditional scarf but we don't see much work being done on that subject all around and even on the internet. I don't think that this is because the scarf has become something outdated or old fashioned right?
We are never supposed to keep making those single shaded straight and simple typical scarves that were just a tool for being protected from the cold winter season and nothing else. We can always try such crazy things like making some caricatures on the edges and all.
Or maybe even if we still want to keep it as simple as possible because this is going to be carried by some very self conscious and decent sort of lady, still we can manage to do some floral work like making some brooches on the end to add a lot of embellishments in these ordinary crocheted things.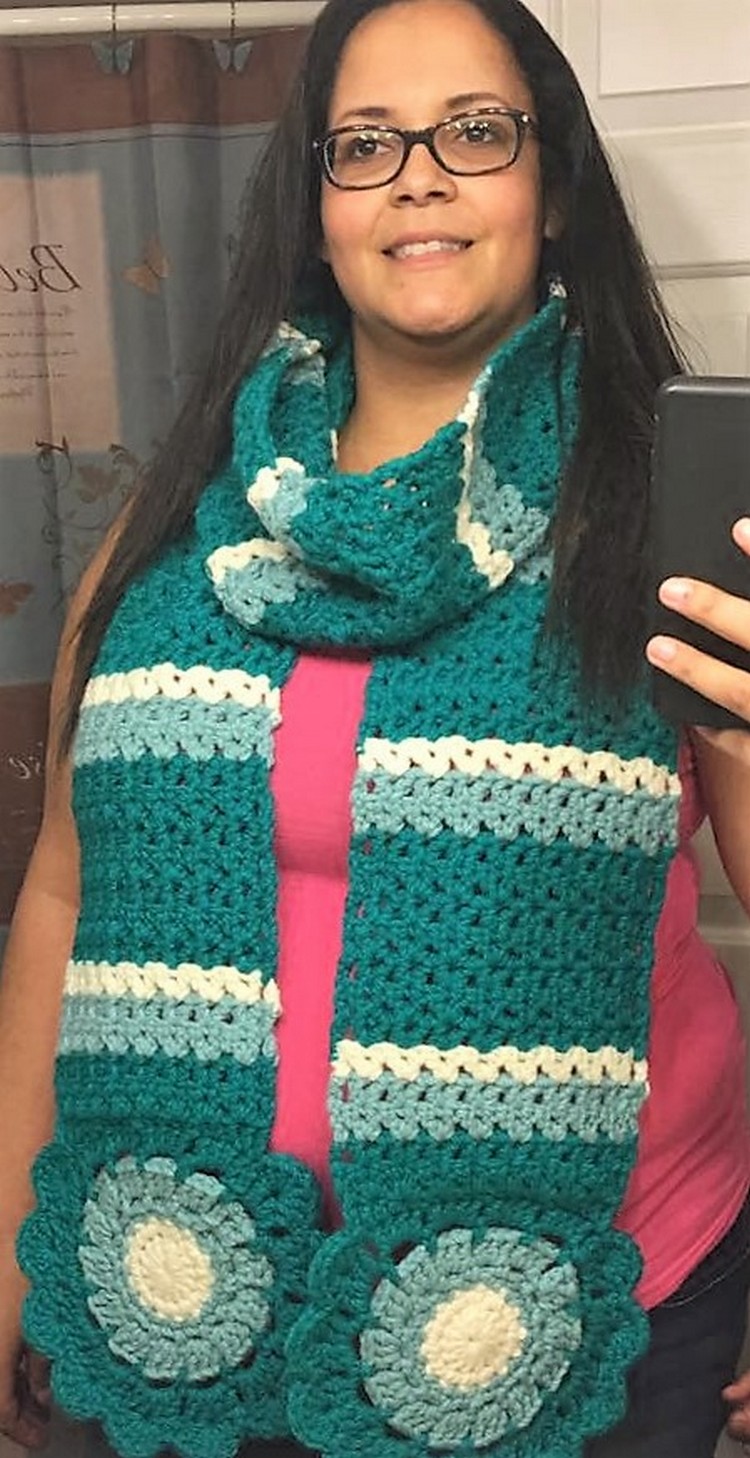 This one is so elegant and adorable that this one looks more like a crocheted tie that is made out of the best thread shades. One is the deep dark and the other is of a lighter tone. Just some little tiny crocheted hearts are made on the front.
While this one is probably meant for the teens and even the younger ones as the color combination that is applied here seems more casual and rough as compared to the last ones. Seems to be inspired from rainbow, so such projects are considered best for the kids especially.