Machine Embroidered Bed Sheet
I don't want you to get astonished at all. This could be just a little distraction from the theme projects that we are working on. But just for some good, we have brought here a machine embroidered bed sheet. I guess you would find it very interesting. Embroidery is done with hands also, but now a days people are more inclined towards the machine embroidery. Many art projects are planned where machine embroidered stuff is really admired. But on an interesting note there is going to be a sweet amalgamation of machine embroidery and some of the crocheted features.
This is actually a very fine piece of embroidered art. It has got the prettiest birds printed on it. The wide spread wings are also embroidered with their actual color. And a little portion of the wings of the birds is crocheted. The whole art work is done on a very delicate silken bed sheet.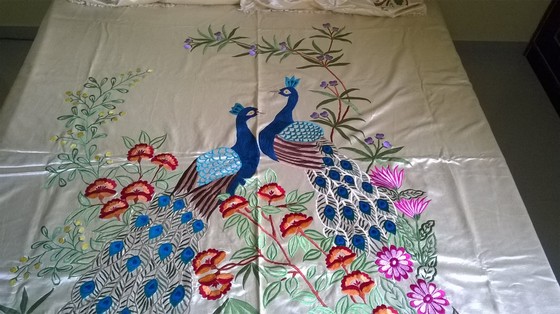 All the selected color shades are very soothing for the eyes. Plus they have generated a very typical sort of look on the bed sheet. This seems like a typical piece of art which really demand s some certain audiences.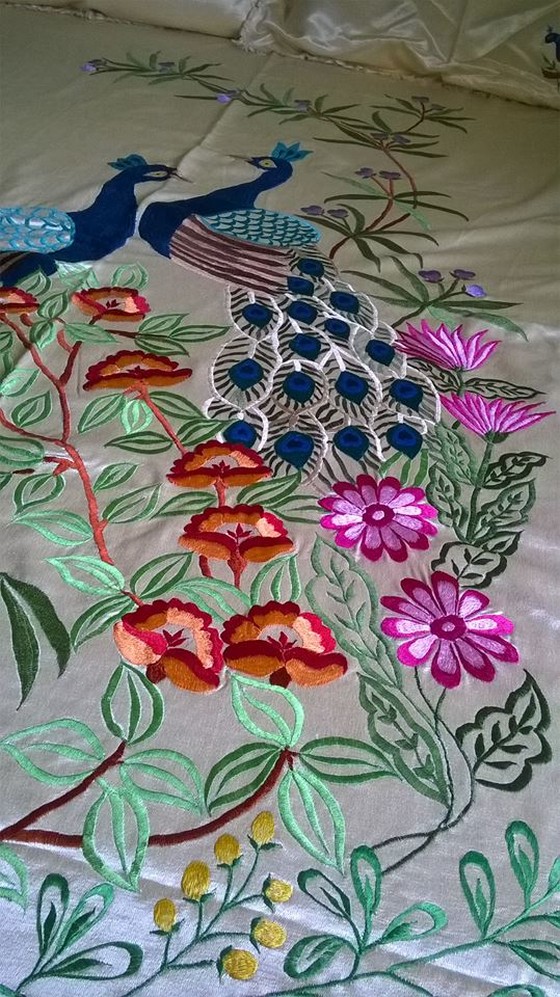 Look at the each part of the bed sheet, very fine embroidery work is done on the entire unit. This would render a pretty traditional look to your room interior. This would be something totally different from the expensive branded bed spreads that we buy from the market against a considerable amount of bucks.

I strongly believe that such crazy art crafts really add a lot of value to your home interior. So this could always be a great idea to add some spice you your dull interior by adding this sort of artistically designed accessories.

Created & Shared by: Amanpreet Sokhi