When we talk about the home interior and decor, we are actually referring to a pretty wide spread topic which could have numerous repercussions if not planned very appropriately. So I would say it is a very sensitive issue, and you just cannot take chances unless you are not pretty sure about something. Let's put it this way, you cannot try a brown wooden table where there are metallic furniture items are all around. This would look weird and nasty. Look, I have got here something that would never let you down with your choice, try them on my guarantee. Yes I am talking about these crochet carpet ovals.
We usually see them in all well managed and planned house and even in some offices. Sometimes they are used as mere mats and sometimes for some other tasks as well. But in my view more or less they are a kind of must have for your interior.

Look they pour a really dual impact on our interior, like they not only generate a more cleaner and artistic look, but also prevent the excessive dust as well. So this is another important thing that literally makes the case pretty convincing to give it a try.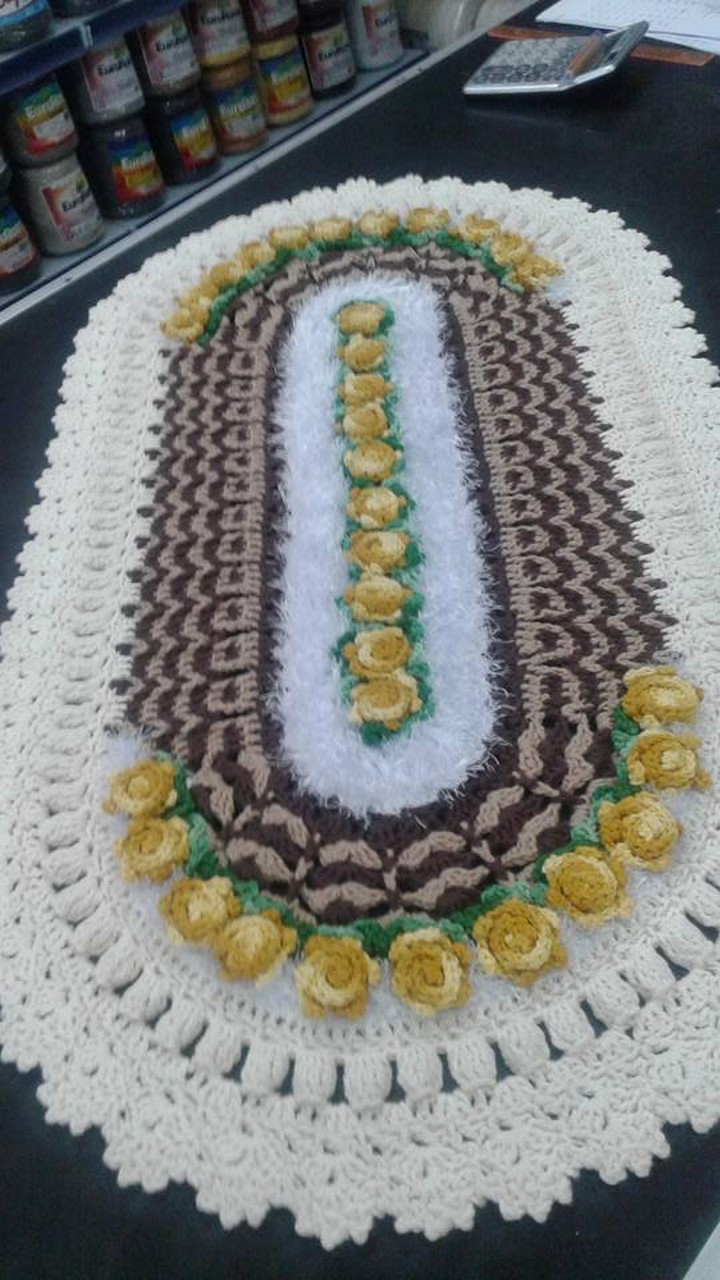 On the other hand if we talk in some technical terms, we see a very awesome range of colors being employed for this certain task. We see mostly some very bright and lively colors are introduced here. And they make the scene even brighter with their presence.

This is pretty obvious that those common skeins are not applied here, and as far as the stitch pattern is concerned, that seems pretty tricky and tough. But if you have been through our earlier projects then I am more than sure that you going to make your way out of it.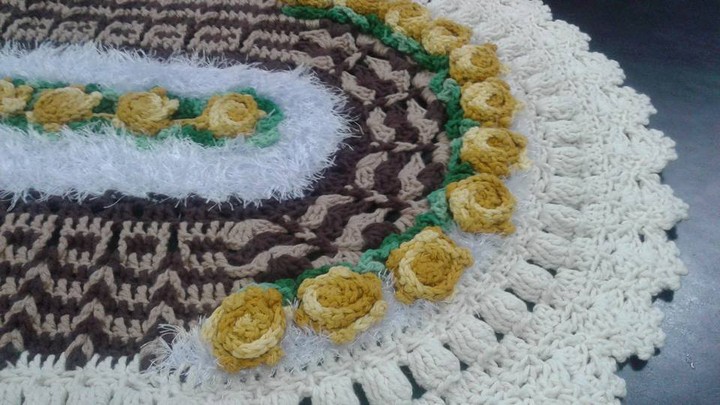 Created & Shared by: Mauricio Jaworski