40 Eye Catching Crochet Baby Dresses & Sets
In the market oriented present boxes and gifts we find a lot of attraction and we just get ready to buy them no matter how expensive they are. But there is another angle which is more realistic and must be analyzed that just in the names of some certain brands and huge names we are just being exploited very badly like we are buying the things against huge amounts and they are actually not worth it. Same is the case with the baby dresses and especially prepared sets. I would urge you to switch from those damn expensive dresses and try these crocheted eye catching crochet baby dresses and sets.
As we promised you earlier that we are not going to leave you alone in the pursuance of this awesome art we call crochet. This is a very cute sort of baby dress or set which is a very comprehensive range in perspective of the newly born kids.
This one reminds me of the furry white dresses that are usually worn in extreme cold and snowy areas. They are best known as a medium of protection from that freezing cold, and they become more special when they are knitted with hands.
This casual top would just look awesome if your baby is carrying it on some light or dark toned blue jeans, not only the top but the boots and hat, like it has got all the stuff that is needed. So you must refer to this one this winter season.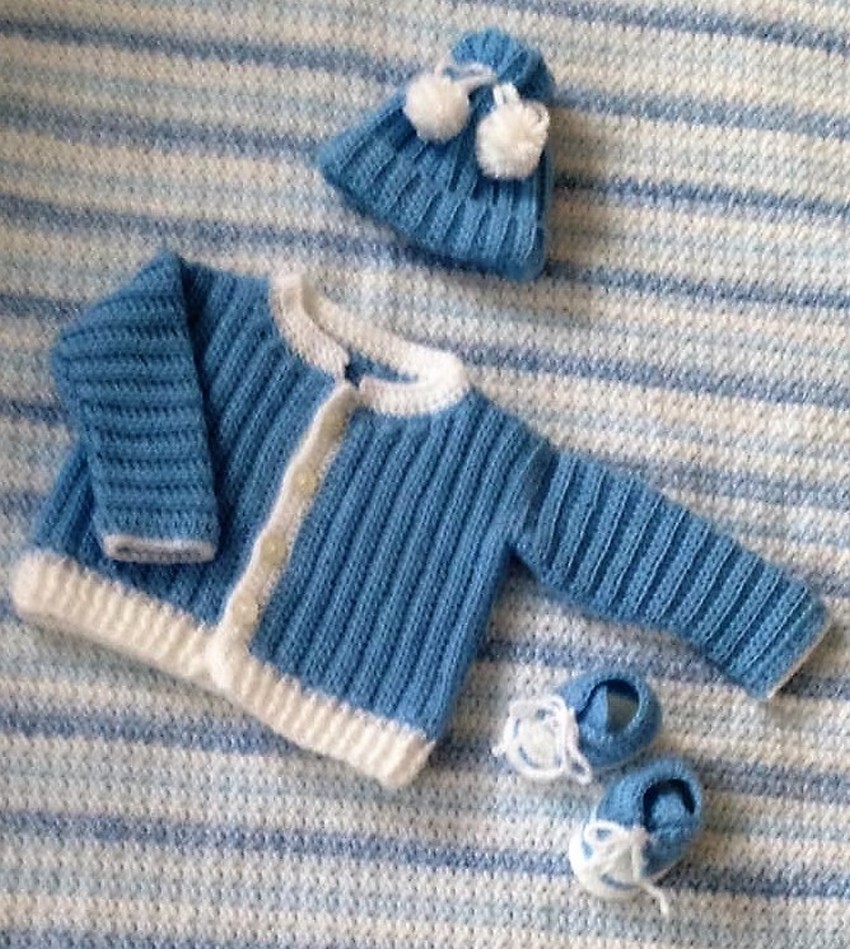 While this one seems to be one of the most typical crocheted baby sets. We see one single crochet thread is used here throughout the entire crochet project. Well, this is an even better thing and would make your job even easier.