Cat Hoodie Crochet Sweater
A hoodie sweater is probably the best source that allows you to carry the style and the protection at the same time. This famous style is loved and adored by people of all ages. Teens including the boys and girls really like to carry these hoodies on jeans and this really looks awesome. This time we are presenting a very smart crochet idea especially for the kids. We have brought you a cat hoodie crochet sweater that your kids are really going to love. Let's have a look on this adorable knitted hoodie that is really going to make your kids very happy.
The name that is given to this particular crocheted project is because of the design knitted on the front. It has got a very pretty cat caricature on the top of the hoodie which is executed using different crochet thread shades. Like pink, red and black were consumed for making this caricature.

As far as the rest of the design and shape is concerned, it follows a pretty simple and decent shape that is normally followed by simple sweaters having a flat bottom from all sides. Full length arms are crocheted making it more protective and beautiful.

As far as the base thread shade is concerned we see one single thread being used throughout the whole project. And the stitch pattern is also kept pretty simple and easy to understand even for the beginners. Infact all the unwanted extensions and additions are avoided to keep it as simple as possible.

This is a genuinely awesome crocheted project especially for the kids. From market this would cost you a pretty high price. Then why to go for the market option if you can do this all at your own. Just grab the basic supplies, inspiration is right here, just get started.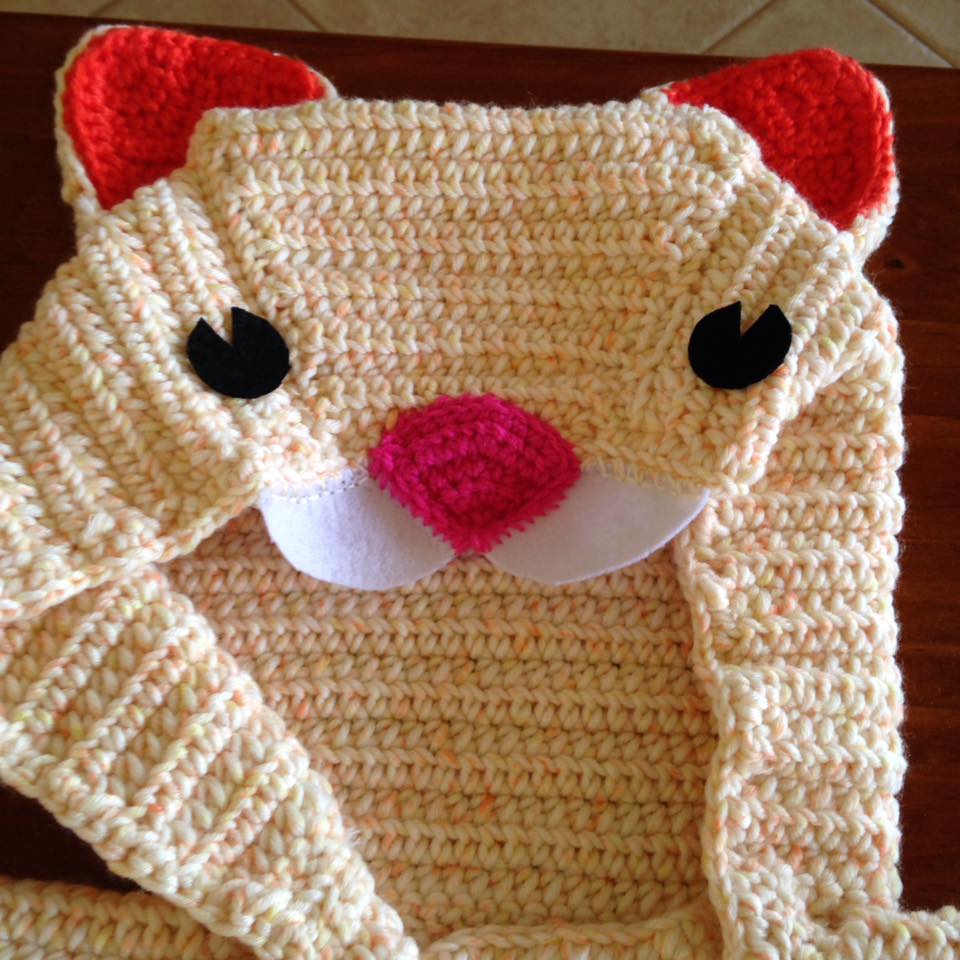 Created & Shared by: Cat hoodie for my granddaughter next year pattern by Stephanie Mason Ravelry Sheryl Elliott Arnold