Cute Crocheted Free Baby Cocoon Patterns
Crocheted Baby Cocoon Patterns are the best way to cover the whole body of the baby when the weather is cold and there is a need of something that can keep the baby warm. Newborn babies required extra care and the grandmothers know it well due to which they start crocheting baby cocoon patterns prior to the birth of the baby. Some people just crochet the cocoon for the baby while others believe that it doesn't completes without a cap because the head also needs to be kept warm.
Here is shown the ladybug baby cocoon pattern which is crocheted with the red, white and black colored yarns. It keeps the baby feel cozy and the colors used are exactly according to the ladybug due to which it looks attractive, you can get the additional information of pattern from the link given under image.
Baby owl cocoon pattern is great because it has the cap, the buttons adds to its uniqueness. It is the best choice for the individuals who have newborn babies because the head can be covered with it and there is no need of buying a cap separately. For pattern additional information, see the link.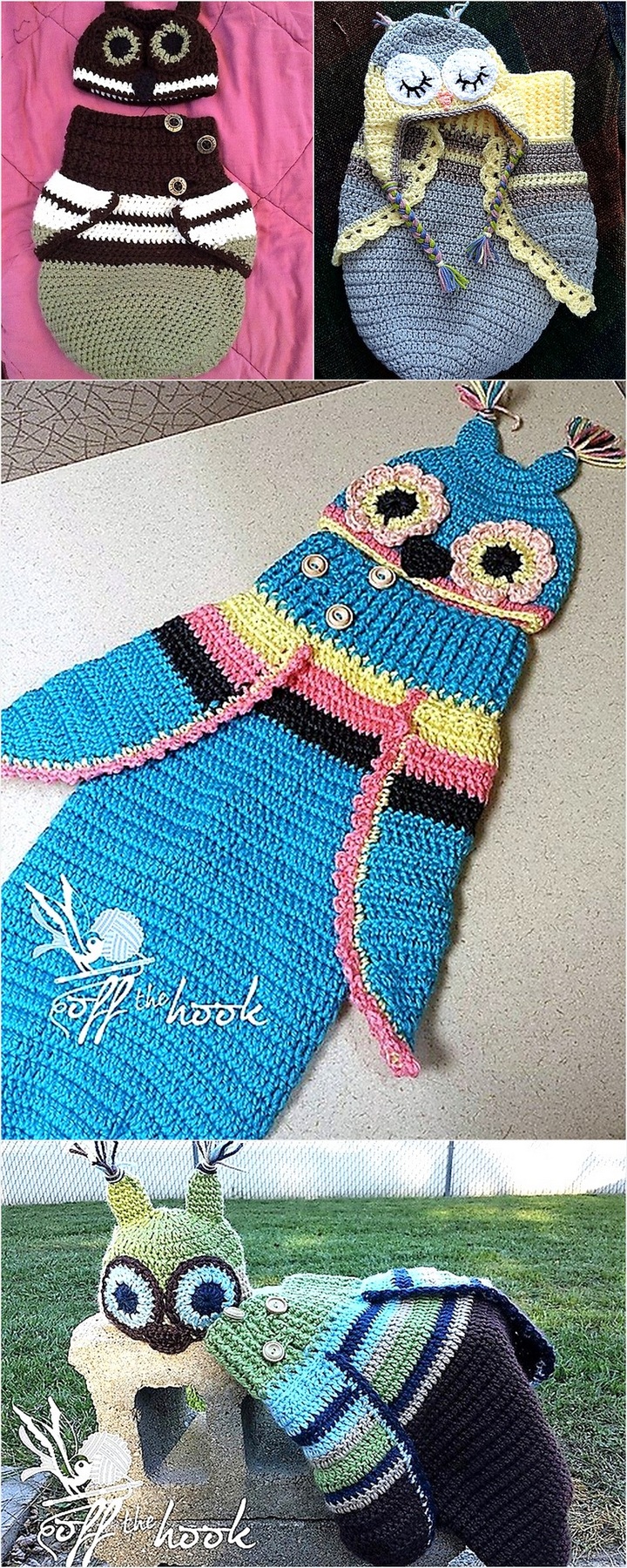 This is an amazing idea of crocheting with the patriotic baby cocoon pattern when the newborn is coming in the month of Independence Day; it is an amazing costume for the special day. For details of this American flag design crochet, you can visit the link for pattern details.
For those who love style and want their baby daughters to look adorable, crocheting mystic mermaid cocoon pattern is perfect. Crocheting this pattern is not a difficult task for those who know this amazing skill which is impressive. Here is the pattern link for getting the idea of how to crochet the mermaid cocoon pattern, which is simple; but looks amazing!