Design Inspirations for Crocheted Rugs
Rugs have always stayed in limelight when it comes to the decoration of the home interior. If we go out there in the market, we are provided with a large range of differently made rugs that range from average to pretty high prices. But trust me none of them is cheap. But how would it sound if we try to crochet a rug? Wouldn't this be a great idea? Many of our fellow crafters have experimented with it and all of them are satisfied that they have just replaced the old rugs with the crocheted ones.
Black is one of my most favorite colors. but if we are going to use it as a crochet thread especially in the creation of a thread then we have to think about certain things. Like the darker shades might give your place a congested look, but we see the dark shade is very well neutralized.
This is a round crocheted rug, but this isn't that simple as we have tried in some of the earlier projects. We have given you all the details that exactly what material is used in the base of these crocheted rugs to make them firm.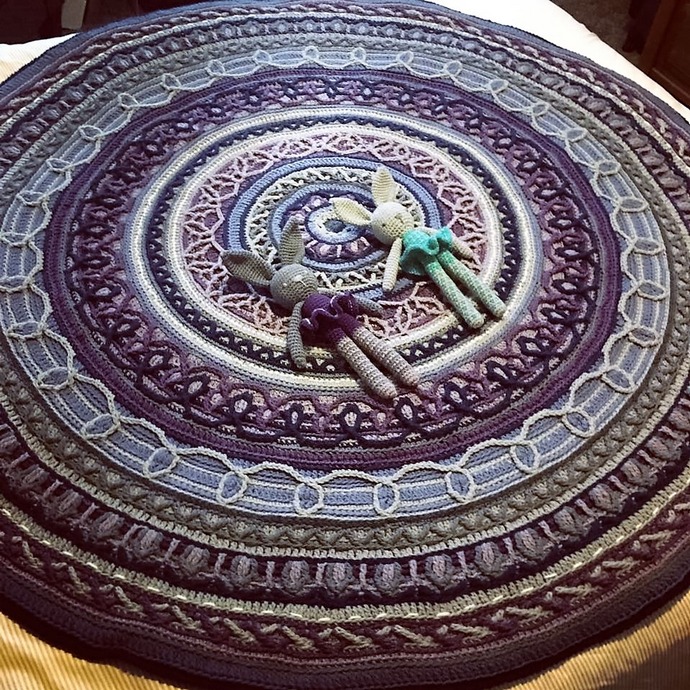 While this star shaped crocheted rug certainly inspired from a start is a great plan for a crocheted rug. We see all the thread shades used in the rug are quite conventional that are normally used in such creations that are meant to counter dust factor directly.
While the final one seems like a simple and handy crochet creation. Only two basic thread shades are involved in the entire crochet project, although you have to be excessively cautious in the matter of stitch pattern as it varies time to time on different layers of the crocheted rug.